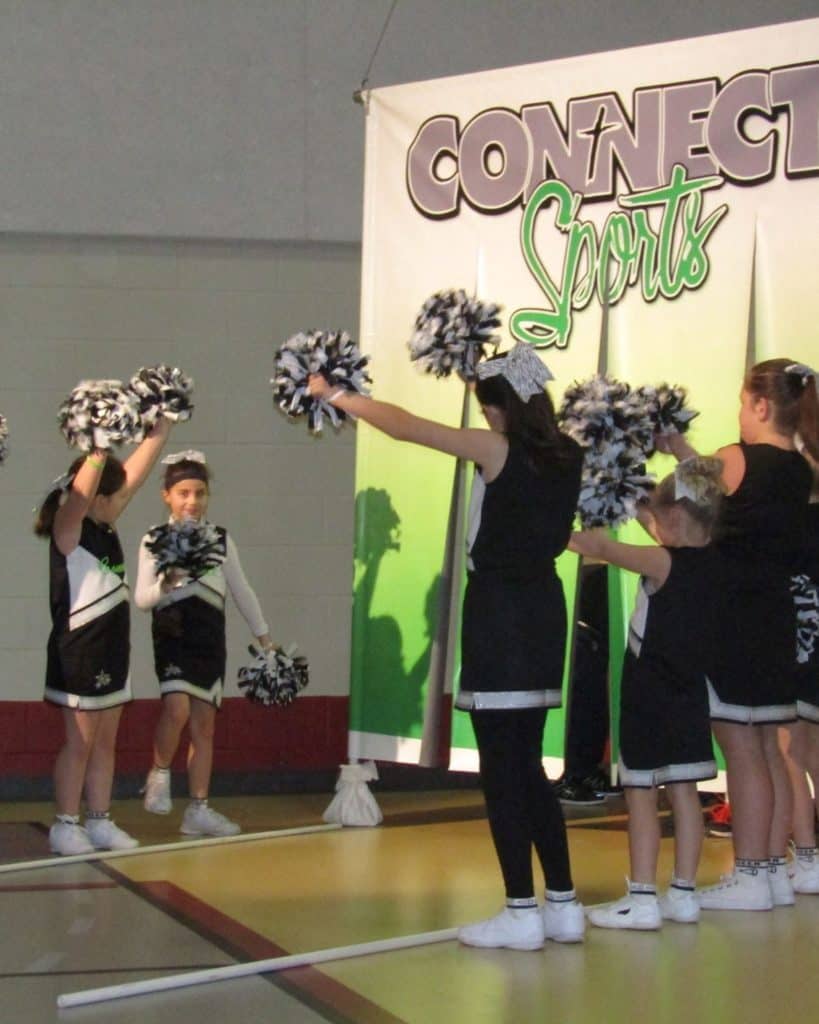 CONNECT SPORTS
CHEERLEADING
Connect Sports Cheerleading is a program that works together with Connect Sports to encourage the development of Christian faith and to teach Character, Leadership, and Sportsmanship. We have cheerleading during Football and Basketball seasons along with a Summer Cheer Camp. We are also working on adding tumbling sessions as an extension of what we offer. As a participant, the athlete will learn the basics of Cheerleading such as motions, jumps, stunts, tumbling skills, and routine choreography. These abilities are progressed throughout the season to make sure that each child is learning appropriately.
 As all new skills can be carried on throughout their cheerleading years, we have developed a leveling system that will help each cheerleader improve and progress their skills accordingly from season to season. The levels contain Level 1, Level 2, and Level 3. Each level has its own set of tumbling skills, stunts, and rules as a safety precaution, since safety is a huge part of our sport! This way, each cheerleader can look forward to leveling up and learning new things every year that they are with us! Everything they learn with us is meant as a stepping stone into middle school cheer, high school cheer, and beyond.
Our devotions are something that we continue throughout the year, even at camp. As cheerleaders, we learn that not only are we cheering for the game, but we are cheering for HIM! Our Philosophy is born from the belief that God's great love calls us to compete with integrity and to demonstrate discipline in the context of competition. Cheerleading is a wonderful sport for anyone to learn life skills along with God's love and how we can share it with others!
Games Begin: January 25th, 2020​
Connect Sports Leadership Team