SEASON 2019 REGISTRATION HAS ENDED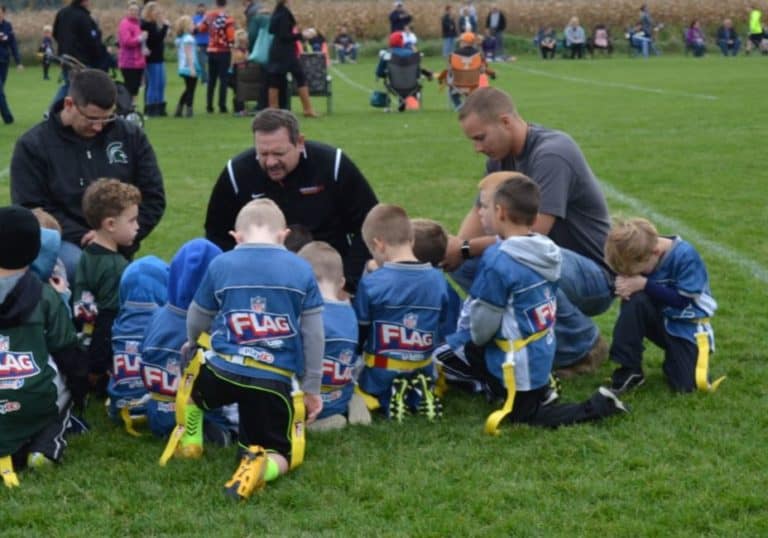 CONNECT SPORTS
FLAG FOOTBALL
Connect Sports Football was created to foster the development of Christian faith, character and leadership in our youth while teaching the fundamentals of Flag Football.  While participating in Connect Sports Flag Football students will learn the basics of running the ball, passing and receiving the ball.  Flag pulling instead of contact football allows players to learn formations and develop skills in a fun and safe environment.
Connect Sports partners with the NFL Flag Football association to bring a team spirit of familiar NFL team shirts to compete in.  Our students understand what it means to be a part of our culture, but also how to stand out in the sport as a child of Christ.  Through individualized bible devotions players learn integrity and sportsmanship skills that will help to develop them into our future leaders.
Registration Opens: August 2020
Practice:
Practices will begin in September starting at 6:00PM and lasting until 7:00PM.
Games:
Games begin in September and are for six consecutive Saturdays thereafter.
Evaluations:
Evaluations are held at the ROC:
1706 W. Dansville Rd Mason, MI 48854
Picture Day:
Usually on a specific Saturday.
Registration opens in august of 2020. you can come and check back for the exact dates of open registration.
USUAL COSTS: (Subject to change)